As the world grapples with the COVID-19 pandemic, there are still a handful of countries that are reporting zero cases of the disease caused by the novel coronavirus.
Asia
The countries in Asia with no reported cases are North Korea, Tajikistan, and Turkmenistan.
North Korea
It is no surprise that North Korea, officially the Democratic People's Republic of Korea, ruled by the autocratic Kim Jong-un, has reported zero cases, as the country is notorious for cutting itself off from the rest of the world and not allowing any flow of information, and has the worst human rights ranking on the planet.
North Korea is not landlocked but is bordered by China and Russia in the north and east, and South Korea in the south. While the country does have government-sponsored free healthcare, it likely did not have the means to test for COVID-19 at all. WHO has reported that North Korea is testing and quarantining actively after receiving testing kits from China in January, while South Korea reported that its neighbor's military went into lockdown for 30 days.
Tajikstan
Tajikistan in central Asia is a mountainous, landlocked country, bordering Afghanistan, Uzbekistan, Kyrgyzstan, and China. Its land area is almost 90 percent mountainous terrain. Tajikistan initially imposed a ban on entry of travelers from 35 affected countries in March but rolled back its restrictions immediately. However, it did put arriving passengers in quarantine.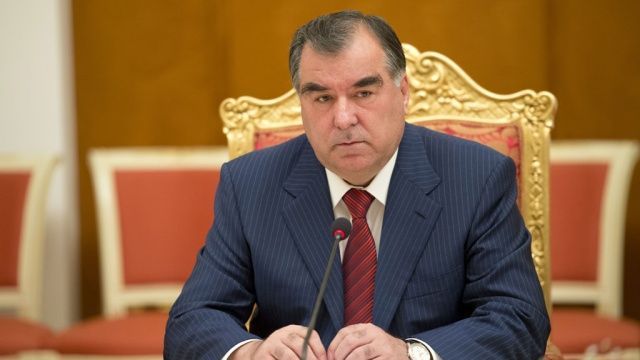 In neighboring Kyrgyzstan, there were cases early on from pilgrimages to Mecca, which many Tajiks also make. But Tajikistan has imposed no lockdown or ban on public events, and President Emomali Rahmon himself has appeared in public events as late as the end of March. Tajikistan is also known as an autocratic state with low regard for human rights, including internet and information censorship.
Turkmenistan
Turkmenistan sits on the Caspian Sea coast and is bordered by Kazakhstan, Uzbekistan, Afghanistan, and Iran. It is one of the least populated countries in Asia, at just 5.6 million. The country is also autocratic and also ranks quite low on human rights, with Human Rights Watch calling it one of the "most repressive countries".
Turkmenistan is said to have extremely poor healthcare conditions with ill-qualified, incapable workers. It has imposed scattered restrictions in some places, but none nationally. It even held a mass cycling rally on World Health Day last week. Many citizens and healthcare workers have expressed fear about even discussing the novel coronavirus, due to a supposed "ban" on the word 'coronavirus'.
Africa
The two countries in Africa that have reported zero cases are Lesotho and Comoros, and both have geographical advantages.
Comoros
Comoros is an island nation, located between the eastern coast of the African continent and the large island of Madagascar. The World Health Organization has been working with the Comoros government, screening visitors for the virus since January. Around 250 people were quarantined at one point, but none tested positive. The country is currently under partial lockdown.
Lesotho
Lesotho is a completely landlocked country inside South Africa. It is one of the three countries in the world (the other two being the Vatican City and San Marino) to be completely surrounded by another. Lesotho is a high-altitude country; it's the only one in the world which lies entirely over 1,000 m above sea level, and its lowest point is 1,400 m above sea level. It snows in Lesotho from May to September.
Oceania
The eight countries without a single COVID-19 case in the Oceania region are the island nations of Kiribati, Tuvalu, Tonga, Samoa, Marshall Islands, Solomon Islands, Nauru, Palau, Vanuatu, and the Federated States of Micronesia.
All of these islands have a population under 700,000 with sparse healthcare facilities, and thus, acted extremely quickly to shut themselves down. Most of them quickly declared national emergencies. Experts say if an outbreak occurred on any of these islands, a large part of the population would succumb to it, as the rate of co-morbidities here (heart disease, chest conditions, diabetes) are very high.