Sir Jack Hobbs' 199 centuries
It's not every day that someone scores a century; even today, reaching the three-figure mark is considered a landmark achievement. So imagine how tough it must be to score 199 centuries! A player has actually scored those many, and no, it's not Sachin Tendulkar. It's the legendary English cricketer Sir John Berry "Jack" Hobbs.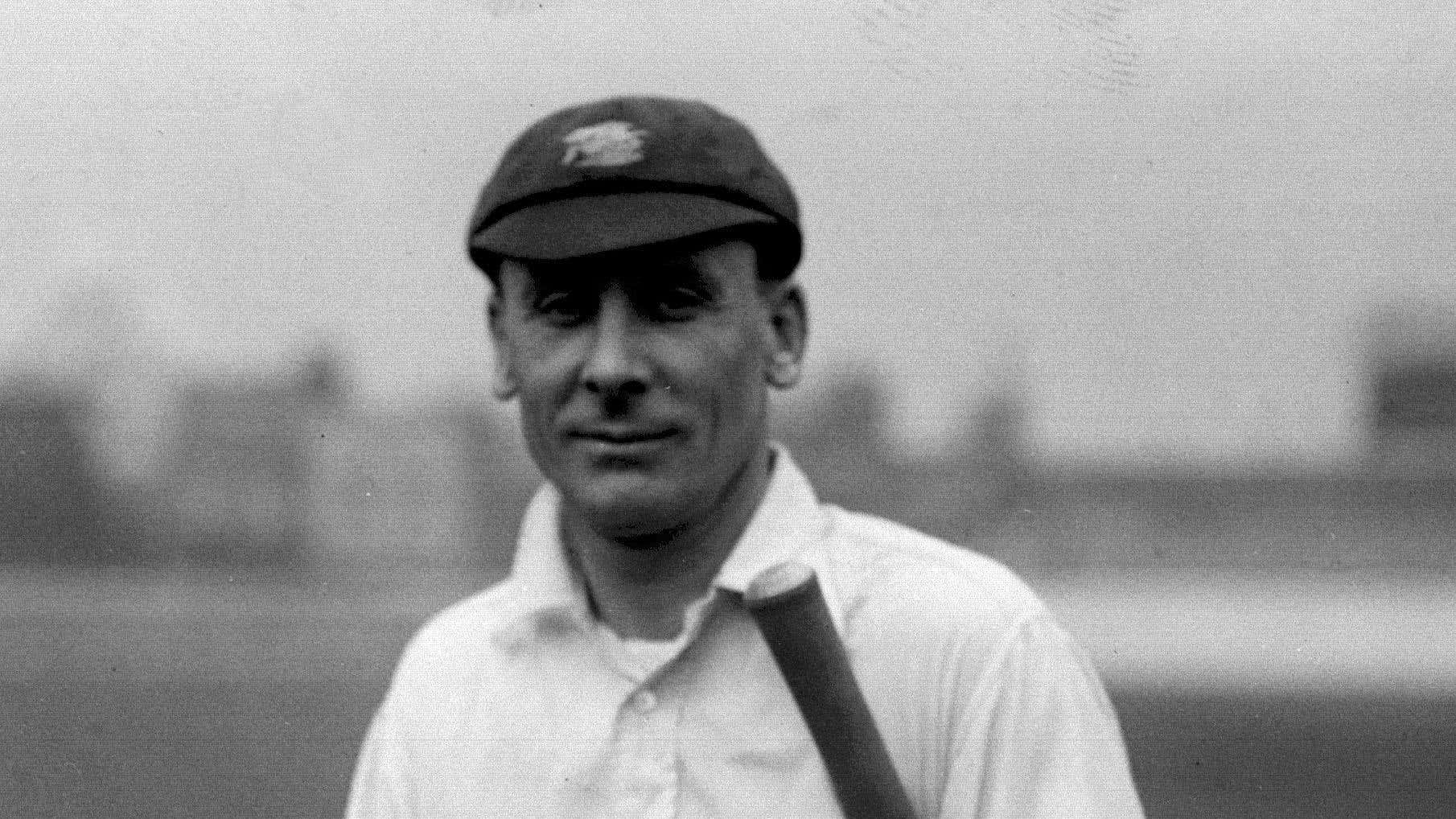 While a bulk of Hobbs' centuries came in first-class cricket, he also scored 18 Test centuries for England, and his most notable Test innings was his knock of 211 against South Africa in 1924. Another thing that he's famous for is his opening partnership with Herbert Sutcliffe; together, they formed one of the most successful opening pairs of all time.
By the time of his retirement, Hobbs and Sutcliffe had opened the batting 38 times in Tests, shared 15-century opening partnerships, and added 3,249 runs together at an average of 87.81, which is the highest ever in Tests for a pair of opening batsmen.
Wilfred Rhodes retirement at the age of 52
In this age, where fielding matters a great deal and people who are above the age of 40 generally aren't picked (there are exceptions such as Brad Hogg and Misbah-ul-Haq), playing at 52 seems completely impossible.
But Wilfred Rhodes did just that, and till date, he is the oldest player to have played Test cricket. He played his last Test at the ripe age of 52. If you call Sachin Tendulkar's career-long, well, you'll have to find new adjectives for Rhodes. His career lasted for 30 years! This is a tough record to surpass, as a lot of importance is given to fitness levels today and it will be very tough for anyone to maintain his fitness at 52.
Sachin Tendulkar's 100 International Centuries
The third on this list is Sachin Tendulkar. Many might argue that he should be higher on this list. Still, I think that the top two records are more difficult to break in the current situation as batsmen literally dominate bowlers and maybe someone someday might break Tendulkar's record of 100 centuries.
This is by no means an easy record to break. To play for such a long time and score so many centuries is something that most can only dream of. But Sachin made it happen. He mercilessly demolished the opposition bowling for an extended period, which is undoubtedly phenomenal. It will certainly take a supernatural effort from an exceptional player to break this record.
Jim Laker's match figures of 19/90
The year was 1956. England had finally gotten the edge over arch-rivals Australia. One beautiful morning, the Australians faced the disgrace of being the first side to be bowled out by a single bowler. Jim Laker bamboozled the batsmen with his off-spin. The Aussies are traditionally weak against spin, and off-spin was particularly not their forte as the ball came into them and took away their favorite shot – the cut.
Laker made sure that no stone was left unturned as he stupefied the batsmen on his way to taking nine wickets in the first innings. He didn't stop there though; he continued his magic in the second innings by taking all ten wickets. 19 wickets in a Test is a near-impossible task in this era. It'll take a Herculean effort to go past this feat as such domination by a single bowler will require really below-par efforts from the rest of his bowling partners.
Sir Don Bradman's average of 99.94
At the top of the tree is Sir Donald Bradman. Who doesn't know this name? He is and will always be remembered for his fantastic batting average, which stands at 99.94 from 52 Tests.
That's a staggering number that no one has ever come close to. A single boundary would have taken his average to a century, but Eric Hollies had other plans that fateful day. An excellently bowled delivery left the great Don rooted to his spot as he was bowled for a duck in his last innings.
Although Bradman played most of his matches against England, you can't blame the guy; he was simply terrific. Averaging almost a hundred runs per innings is remarkable. His team was one of the greatest ever, and he led from the front.